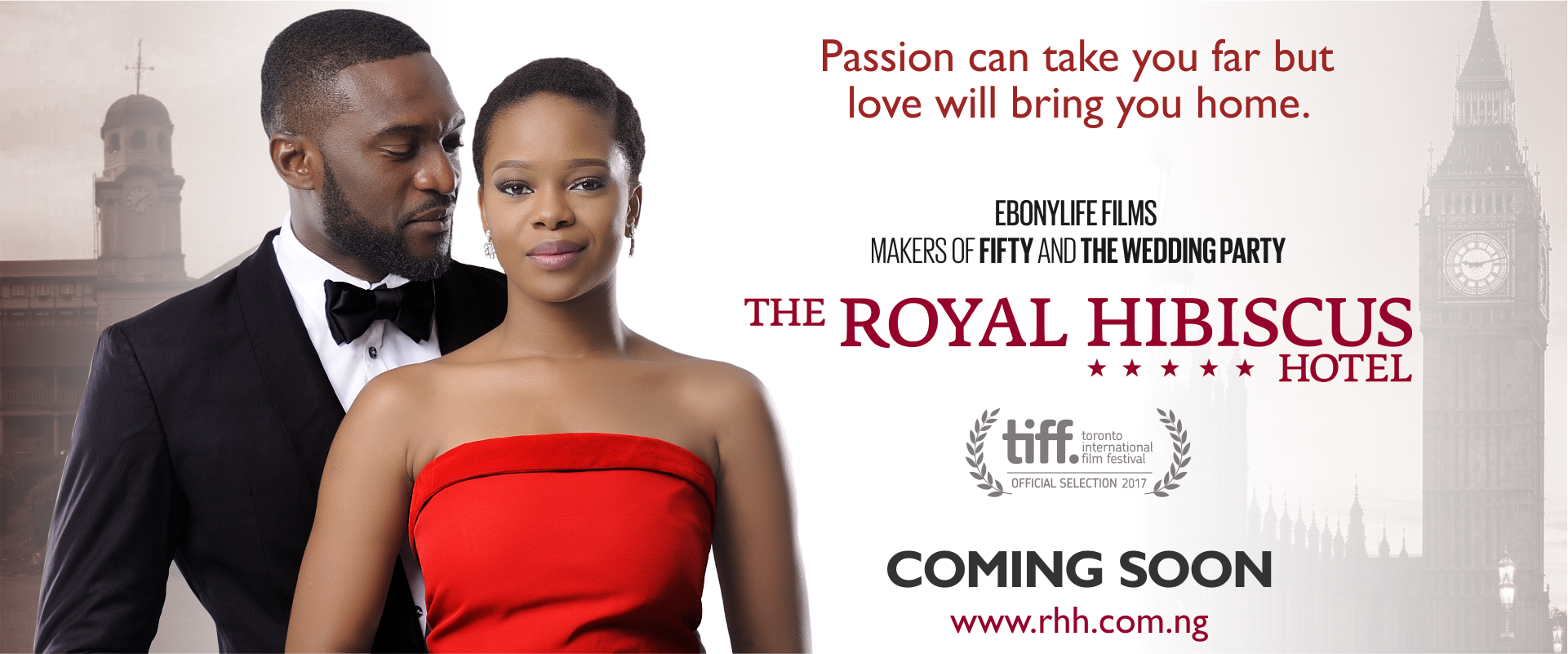 The Royal Hibiscus Hotel is a romantic comedy about a couple, Segun and Rose Adeniyi, who run a charming, but run-down, boutique hotel in Lagos, Nigeria. In desperation, Segun decides to sell the hotel without his wife's knowledge, as a way of settling all their debts. Their daughter, Opeoluwa, is living in London, working a dead-end job while trying to open her own restaurant. When Ope decides to return to Nigeria, Mom and Dad are elated for different reasons. Dad wants her to sign the papers to sell the hotel she is destined to inherit, while Mom can't wait to marry her off. Meanwhile, Ope meets Deji, a charming young businessman with a secret that threatens her plans to restore the hotel's fortunes. Can love survive deception and will Ope manage to fulfill her dreams?
Passion can take you far but love will bring you home…
PRINCIPAL PHOTOGRAPHY STARTS 8TH APRIL 2017
THE WEDDING PARTY - THE SEQUEL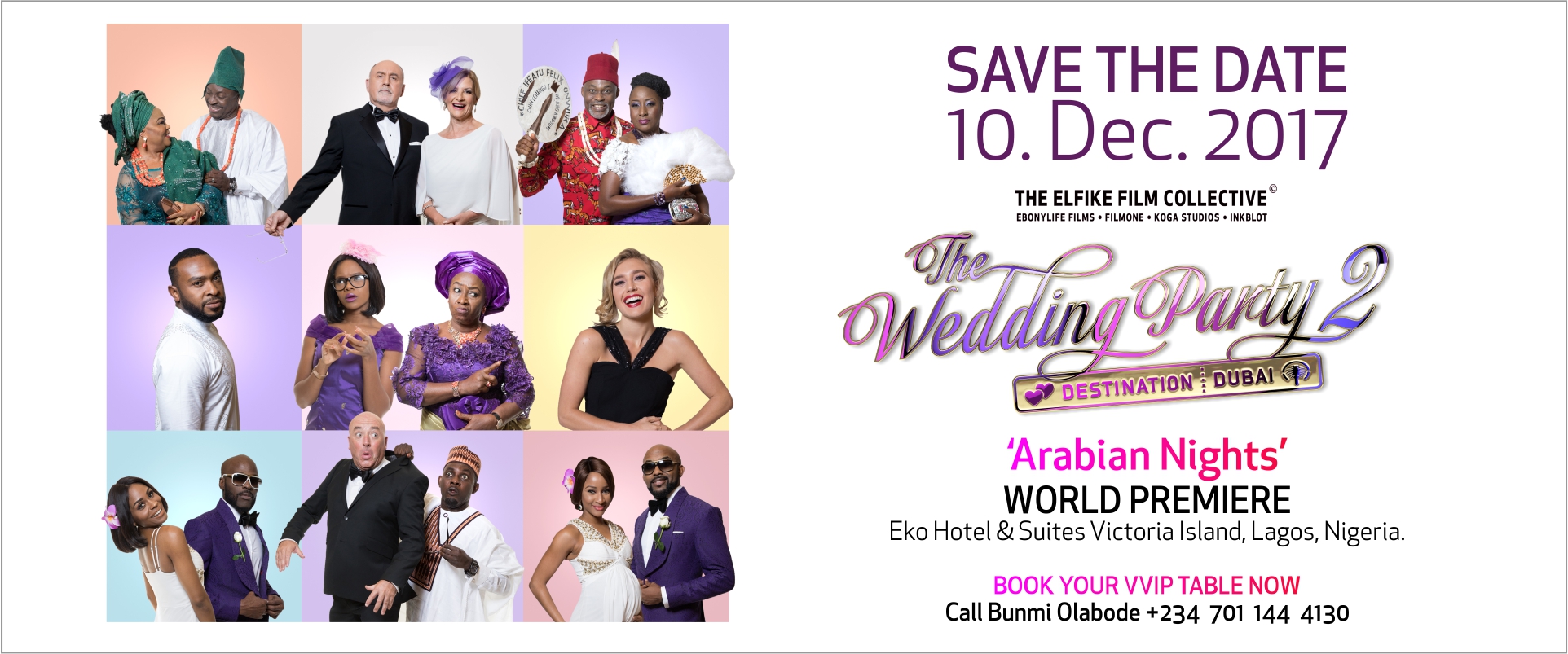 The Wedding Party 2: Destination Dubai brings us up to date with the newly-married couple who are now expecting a baby. Is reformed bachelor Dozie ready for this? Felix and Obianuju are still working on their relationship – but has he given up 'Small Chops' for good? Everyone's favourite character, 'Tin-Tin', is up to her usual hilarious antics, while being indulged by her beloved 'Bam-Bam'. Will crazy best man Sola succeed in getting close to the feisty Yemisi and does Nonso go all the way with Deardre, after that surprise kiss at the end of the last movie. And, of course, there is another wedding. Who will it be this time and why are they all in Dubai?
PRINCIPAL PHOTOGRAPHY STARTS 1ST MAY 2017